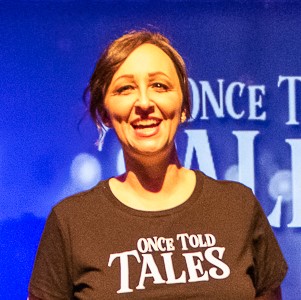 Anna Dufault-Miller
Anna is Co-Creative Director of Once Told Tales and has performed improv, stand-up, sketch, theater, and music on stages throughout the US, Canada, and Norway. She is a woman of many talents who loves sharing in the joy of story telling through the performance arts.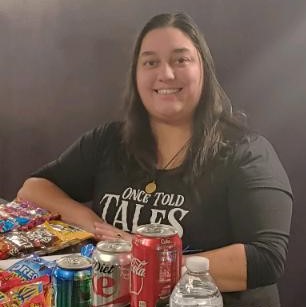 Barbara Hochteil
Barbara is Co-Operations Manager of Once Told Tales. She is the first friendly face you'll see at an OTT SecondStory Repertory show because she welcomes all performers and guests as the Front of House Manager.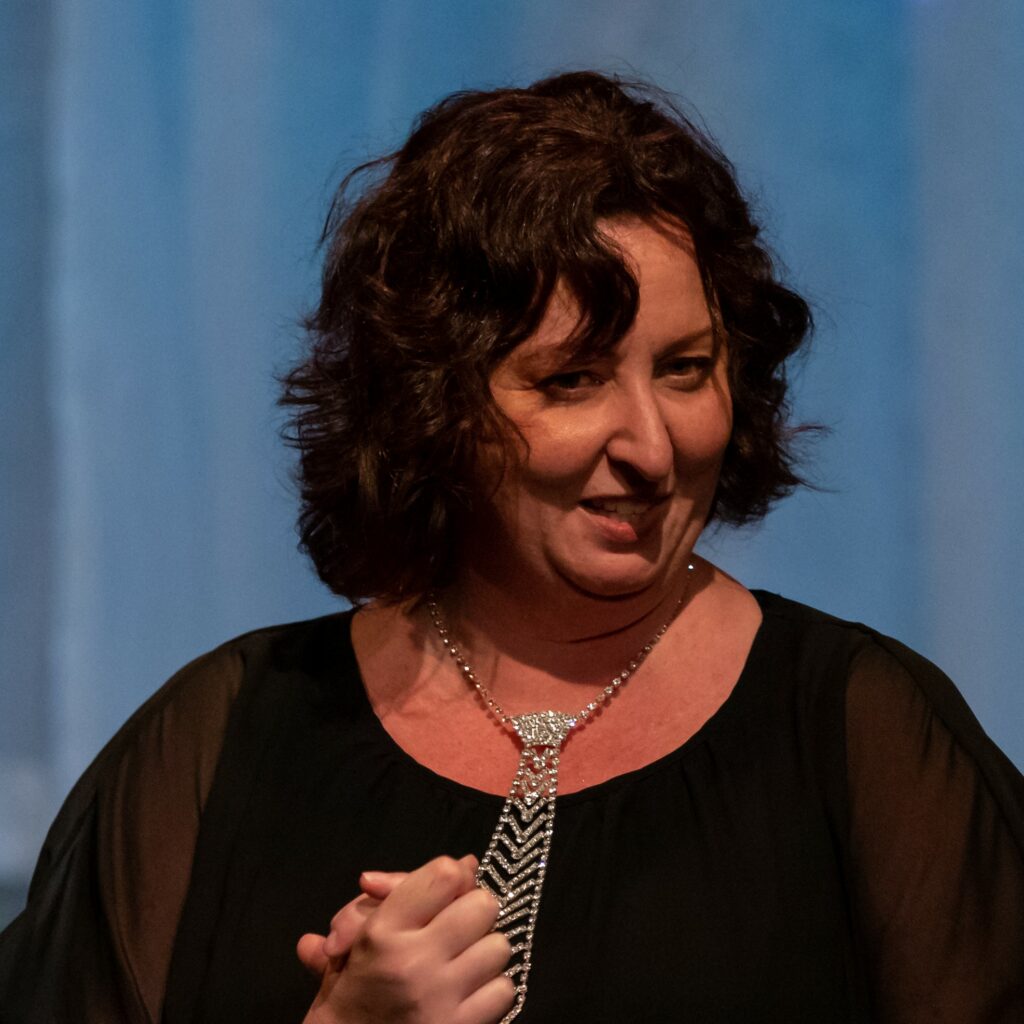 Christine Kleinholz
Christine is a member of multiple improv troupes that perform across the Eastside and Seattle. While she fancies just about any character, her favorite roles are the Diabolical Villain and the Ditzy Southern Bell. She loves using accents in scenes, but is well-known for being able to merge multiple accents into only one sentence (not on purpose, of course). Christine aspires to some day be famous, turn rich, gorge on Nutella, and die in the arms of Will Smith.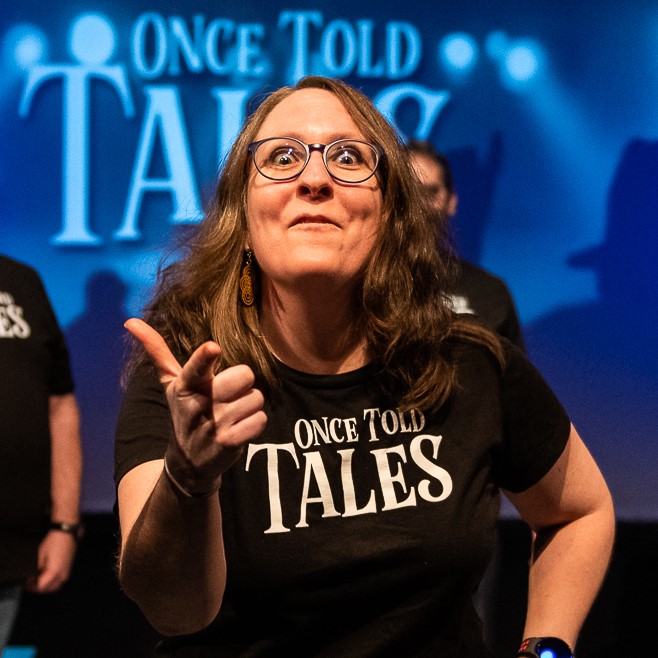 Jeanette Du Bois
Jeanette started her improv journey in 2017 after a tragic trombone injury left her lost and friendless. She is best known for her musical comedy duo Bubbles and The Hot Mess, as the "Queen" of the No Talent Sh*t Show, and performing with Pineapple Circus improv. She cannot wait to shower art and culture upon you at the next OTT show.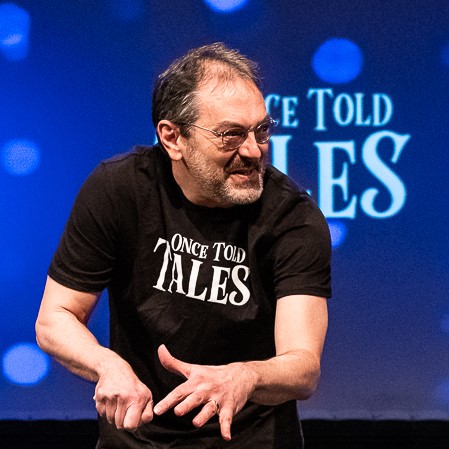 Jeremy Robkin
A founding member and Co-Creative Director of Once Told Tales, Jeremy has been doing improv off and on since the late 1980s. After spending 4 years with Cascade Community Theater, he returned to improv in 2012, when he joined Eastside-based Split Second Improv. In 2013, while taking classes at Unexpected Productions, he and his fellow students took the stage at Sliders Café open mic night, performing as East Side Story, and the journey of Once Told Tales began.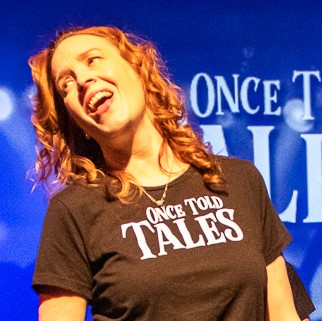 Jonni Ressler
Jonni moved around most of her childhood which forced her to continually "improv" as she assimilated to various schools, neighborhoods and teams. She frequently got in trouble for "talking too much in class" and started her comedy journey performing standup. After a dare from a coworker Jonni began taking improv classes in 2010 and has since performed with many teams in Western Washington. She considers marriage and parenting the best improv "study program" ever. Jonni loves to binge watch RuPaul's Drag Race with her daughter, FaceTime with her college son, and waste time with her cat and hubby while falling asleep in front of the TV.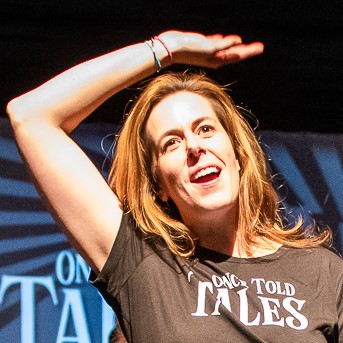 Kate Traxler
Kate has been doing improv and voice acting for 11 years, more recently studying on-screen & stage acting with Freehold Theatre. She works as a producer with a local video production company, where she also writes and directs. Having completed training as an end-of-life doula, she is passionate about advancing a death-positive perspective and believes firmly in the power of laughter. Kate enjoys hiking, singing, and playing Mama Monster with her two daughters, Liv and Margot.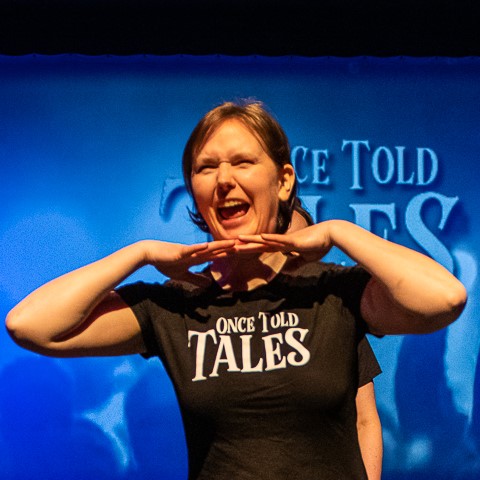 Katie Bajema
Katie enjoys all things comedy, including writing, clowning and stand-up. She's a founding member of Pineapple Circus, a long-form narrative troupe, where she routinely plays inanimate objects and wiggles "too much." She's about to jump through the burning hoop of fire known as Second City's Conservatory – an advanced sketch program for playfully weird folk. Katie is delighted to join the team and take to the stage! (Rahhrrr.)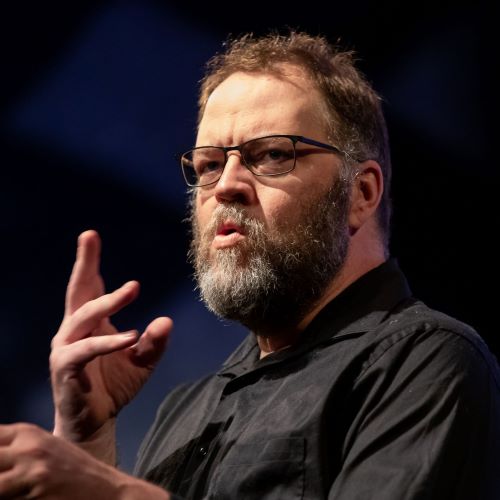 Kevin Guzowski
Kevin started his improvisational adventures at Second City in Chicago in 1986, then migrated to Los Angeles Second City Theater in 2004. Kevin was the Director of Once Told Tales and a screenwriter whose credits include Karaoke Man (Amazon Prime) and the Hulu limited series "twentysixmiles." In 2020, Kevin passed over to whatever tale is beyond this lifetime. He will forever remain in our hearts as we continue telling tales on this side.
Kirk Kleinholz
Kirk is our talented technical improviser who helps bring OTT shows to life.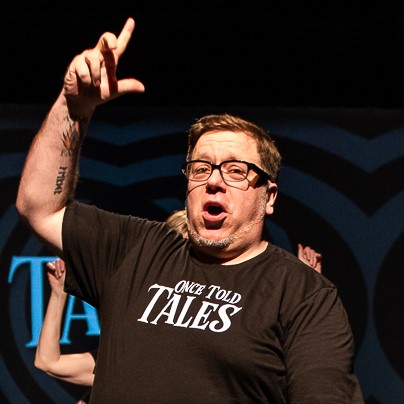 Paul Davis
A long time fan of Once Told Tales, Paul is now a member of the troupe he watched for years. He started his improv journey with the Duvall Improv Social Club. Offstage Paul mixes delicious cocktails (some improvised), volunteers at Boxley's in North Bend (a local nonprofit jazz club) and is an avid waterfall hunter.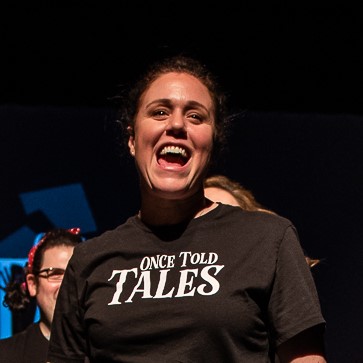 Rachel Perlman
Rachel fell in love with improv the moment she saw her first show in Seattle at age 16. It took another decade before she realized she could take classes. Now she has learned from some of the world's best improvisers at Unexpected Productions, Jet City, Second City, the Annoyance Theater, and Upright Citizen's Brigade. She also knows that most people don't read the bios all the way through so if you're still reading she'd like to tell you about the time she ate sugar ants in Australia. They taste like Sour Patch Kids. Enjoy the show!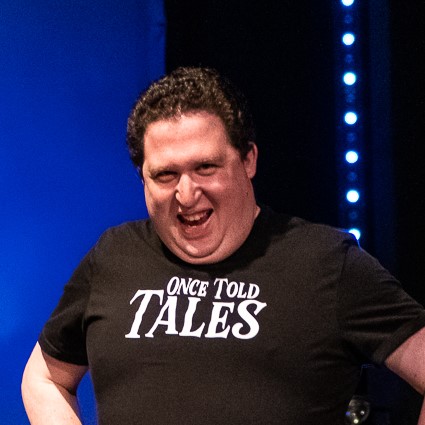 Steven Hochteil
Steven is the Co-Operations Manager of Once Told Tales, has been a member of OTT since 2013, and feels like OTT is his second family. You may also have seen him playing with Split Second Improv, or in live stage performances such as "Beauty and the Beast"' at Snoqualmie Falls Forest Theater and various shows at SecondStory Repertory. He believes that OTT is not a group you should miss, and he can't wait to perform for you.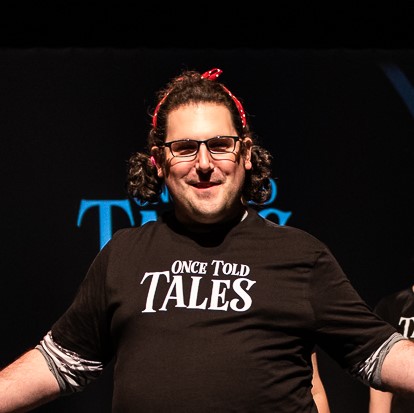 Yoni Skolnik
Yoni has been improvising since his days as a boy who followed his older brother to a Phoenix theater summer camp. He spends his days designing games, while dreaming about Excel spreadsheets. Yoni has performed in Jet City Improv shows and lives in Tukwila with two stuffed platypuses.